The Apârtment #8 – April 2016
Hello,
This is our third year of the Apartment project.
Currently used as art studios, the former dwelling based in Bow, East London will be transformed back to its original function as an apartment for the duration of the show. We will look at how the space can be informed by the artwork displayed, recalling the missing presence of a former tenant, as well as capturing a glimpse of the domestic condition.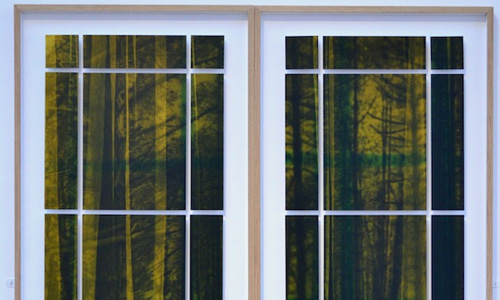 Paul Tecklenberg
Images of net curtains obtained by combining negatives, stencils or drawings are part of Paul Tecklenberg's exploration of public and private, inside and outside.
Ernesto Torres
Concerned how migrating to a different country affects the idea of belonging to one or more geographical or cultural areas, Ernesto Torres's sculptures/installations reflect on the consequences of this transition.